THE SPRING ADVENTURES COLLECTION is a celebration of hope and joy. I love watching the world come back to life after winter. This one felt especially long, didn't it? Each flower opening, pushing up through the darkness of the earth, feels like such a gift to get to behold. Flower buds on trees, singing a sweet hymn on Sunday morning, reading aloud the Chronicles of Narnia with my daughter at bedtime...all these things point me to my Creator and make me want to paint.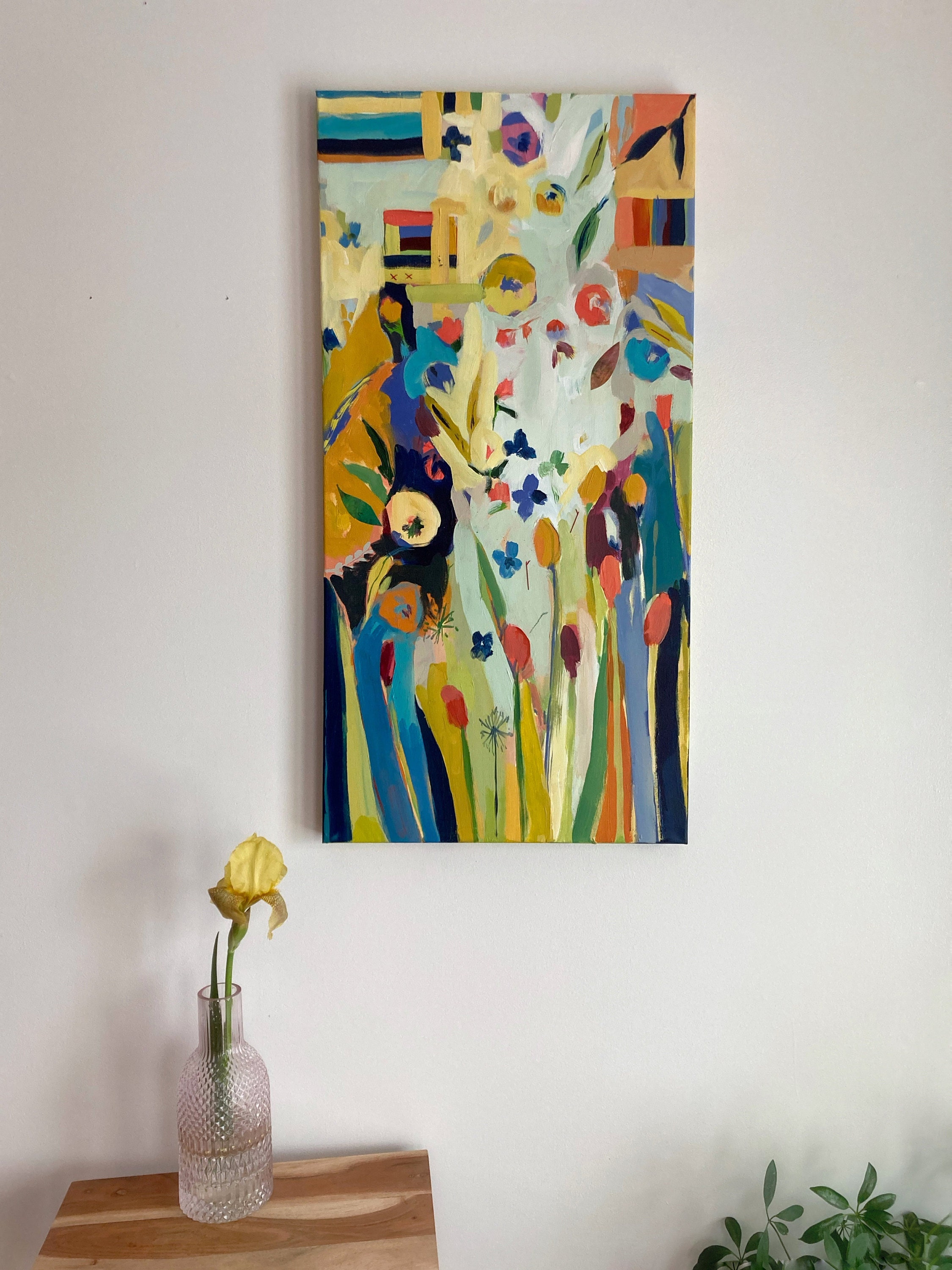 The collection includes 19 new pieces ranging in size from 6x6-18x36. All of these pieces are painted with acrylic paint on stretched canvas and come ready to hang. Each piece has a hand stitched detail of red thread to discover as well. I love the symbolism of a stitch being something that holds things together and secures as well as paying homage to the craft of sewing in my own way.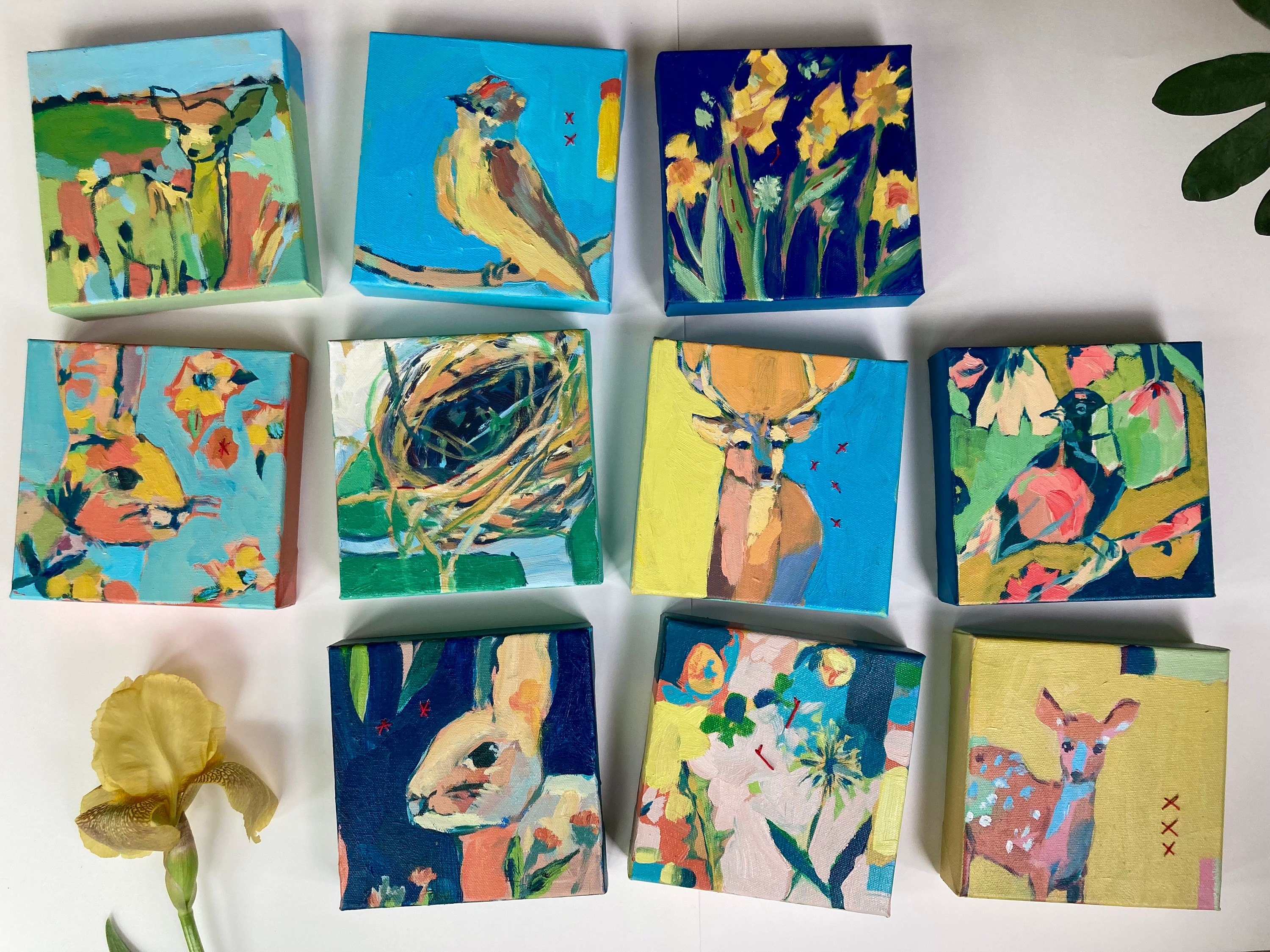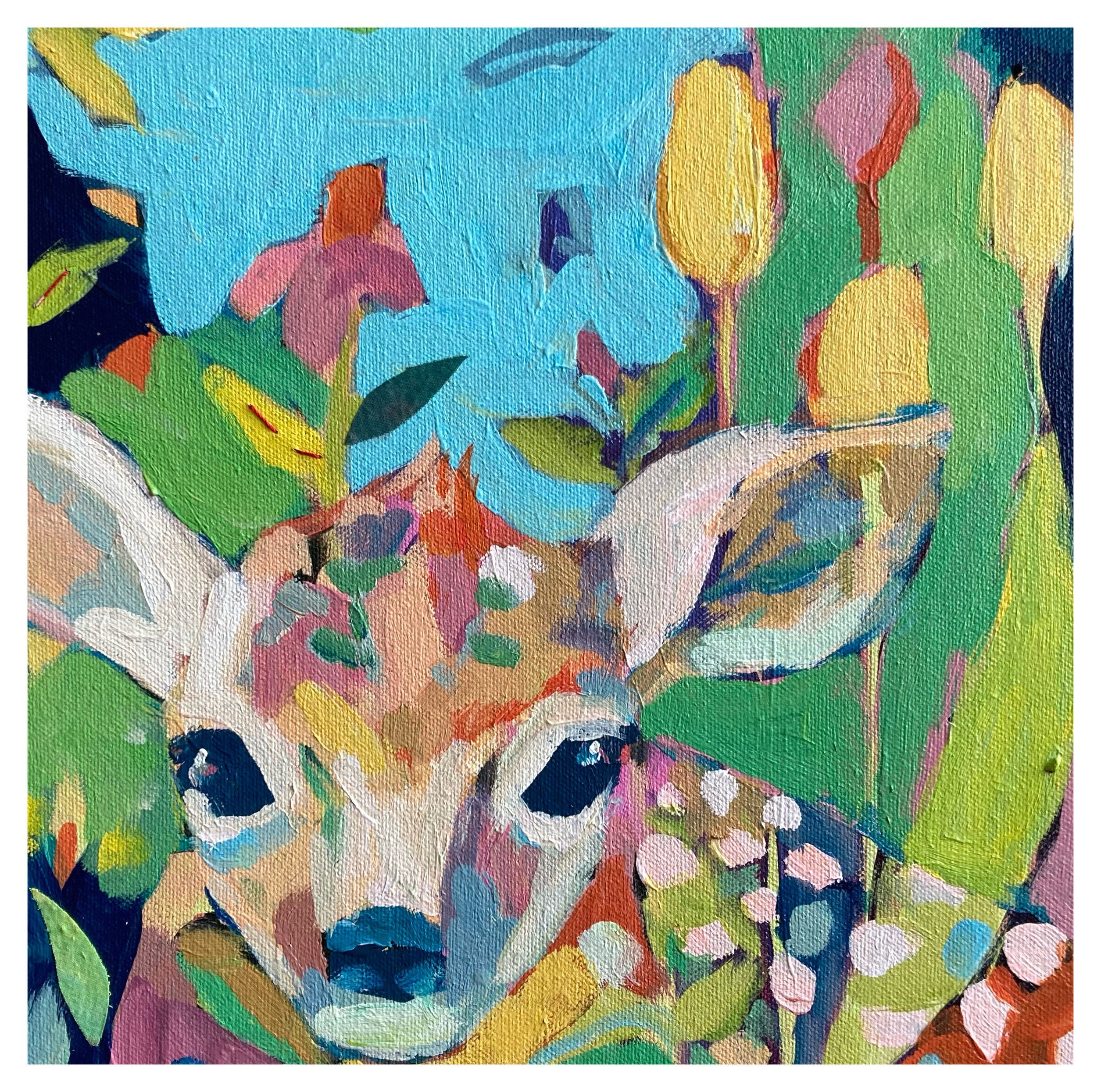 The pieces in this collection are rich with painterly brushstrokes and fun and surprising color combinations. These pieces will cause you to keep discovering new things as you take time to sit with them.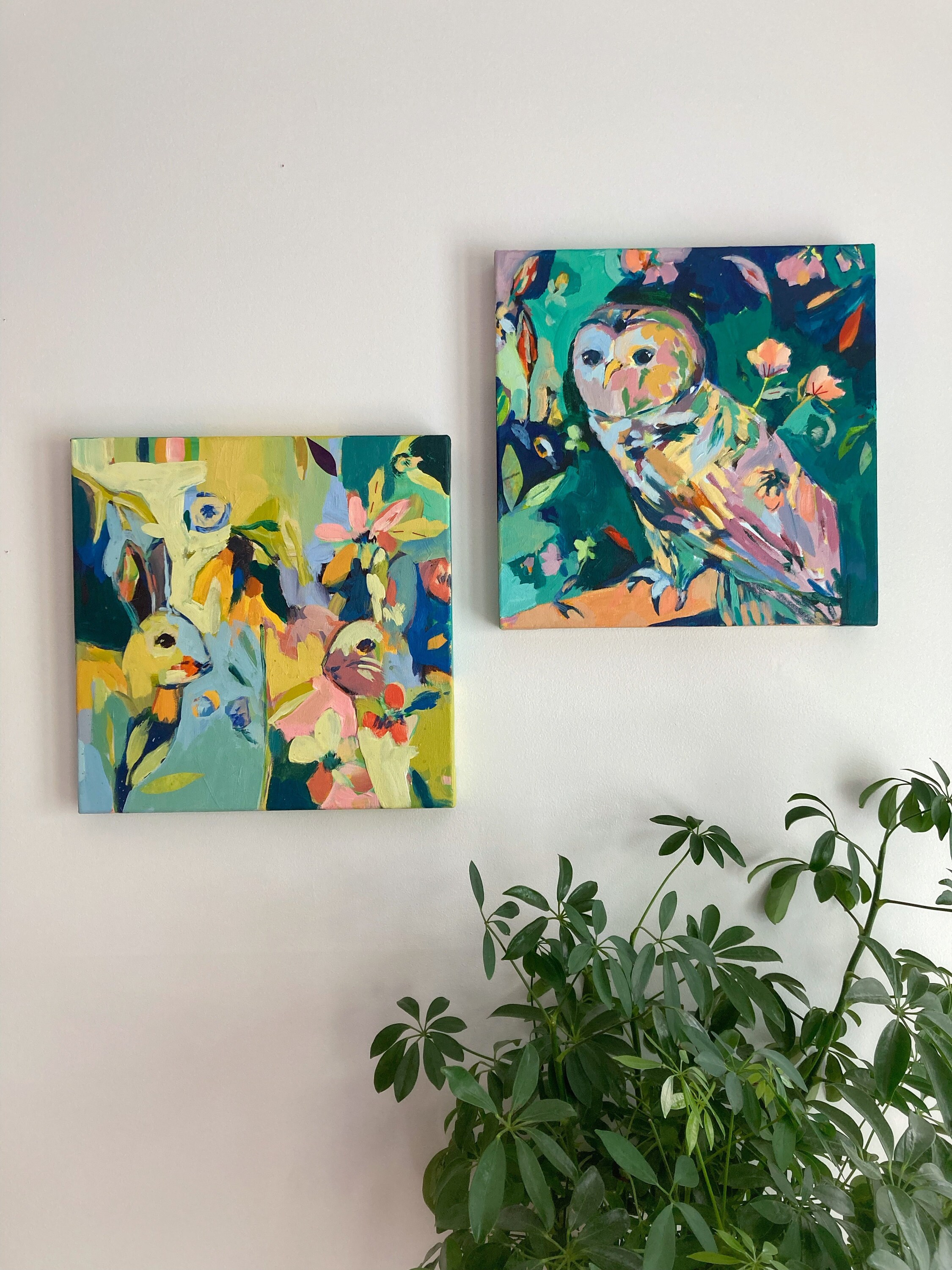 Thank you for taking the time to learn more about my work and these pieces! I hope they are a gift to you, whether just enjoying them online or making them a part of where you spend your time.